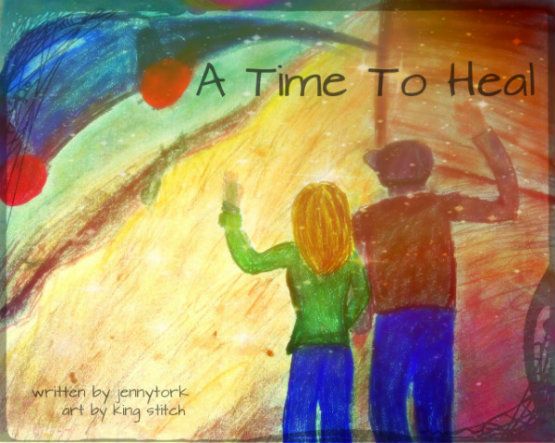 Title: A Time To Heal
Author:
jennytork
Artist:
king_stitch
Summary: After the events of "Lankeer", the Winchester brothers need someplace to hold up and heal.
That happens to be the Roadhouse, currently parked on Dorlan.
Meet the new Roadhouse crew!
Link to Fic: here
***** I have to apologize for my delay. Real life got in the way, so I'm sorry it's a day late!

(
Daaa duuuum
Collapse
)